Welcome to the Northcentral Employers Healthcare Alliance
The Northcentral Employers Healthcare Alliance (NEHA) is a member-owned group of employers in north central Wisconsin who are gaining more control in the delivery of health care to their employees. Our unified goal is to improve the health of our employees and control the rising costs of health care. All of our member companies maintain self-funded health insurance programs and benefit from the knowledge we share and the provider contracts we are able to negotiate through our strength in numbers. If you are a business, school district or other government entity providing health care benefits to 50 or more employees, we invite you to explore NEHA. Working together, as one alliance, we can effectively help manage the spending on health care.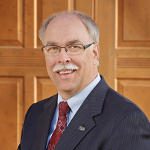 The vision of having area employers join together and collaborate on best practices to improve the cost and quality of health care is as relevant today as it was 25 years ago.  By working together, the NEHA members have been able to reduce the trend of health care cost increases, and have achieved per-employee costs that are less than regional benchmarks.
Mike Tomsyck,
CFO Kolbe & Kolbe Millwork Co., Inc.
(Charter member of NEHA)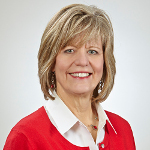 Thanks to our insurance broker, we discovered NEHA employer coalition about nine years ago. At that time, we had exhausted all our other means of holding down cost for both the company and the employees as a self-funded plan. Joining forces with other community employers as a NEHA member we received more than a 20% discount on our in-network claim during 2016.
Donna Staples SHRM-SCP
Former Senior Vice President,
Human Resources
Peoples State Bank

We like that employers are not held to a mandated plan design by NEHA when they join.  Companies are allowed  to design their own programs and plan designs in a way that works for both the employers and their employees.
Nancy Kaiser
Vice President Finance
Marathon Cheese Corporation
Being a member of the NEHA since January 2014 has made it possible for our company and our employees to have the opportunity to save money and become better consumers of health care.
Tanya Ellenbecker
Benefits Specialist | HR Representative
EO Johnson Business Technologies